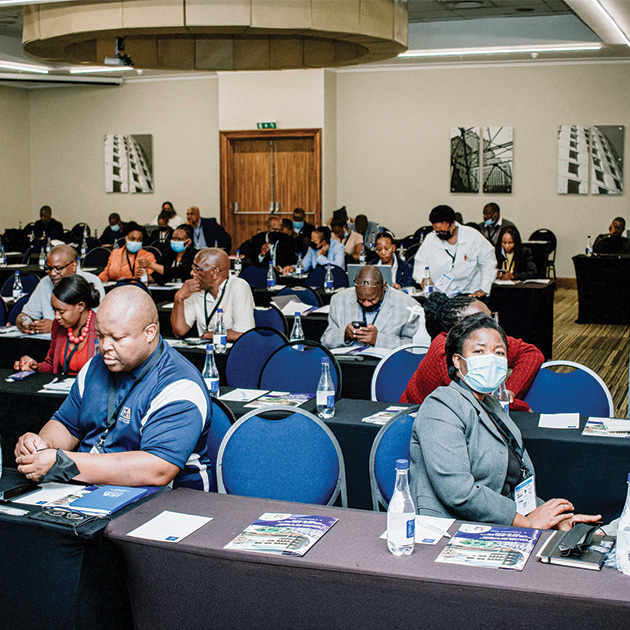 FMCE is dedicated to promoting the facilities management profession by bringing together industry experts, thought leaders, delegates, and exhibitors. Through our annual conferences and exhibitions, we aim to raise industry awareness and facilitate knowledge sharing among professionals in Botswana, the African continent and global industry experts. Our goal is to provide practical solutions that enhance business operations and drive efficiency.
Our mission centers around delivering practical solutions that boost business efficiency, reduce carbon footprints, and integrate Environmental, Social, and Governance (ESG) factors into strategic facilities management. Collaborating closely with local stakeholders and global experts, we strive to drive the adoption of FM ISO Standards and champion technology advancements that support a more sustainable and responsible FM profession.
Since our pioneering event in 2019, we've navigated the global landscape with successful virtual, hybrid, and physical events. We are now excited to return to an in-person format for our upcoming conference on September 7-8, 2023, in Gaborone, Botswana.
As a leading, privately-owned organizer of facilities management conferences in Africa, we're honoured by the industry respect and recognition we are earning year on year. This includes the continued support received from esteemed organizations including BOFMA, AFricaFM, EuroFM, IFMA, Botswana Green Building Council, RICS, and IWFM, underpins our unwavering commitment to promoting a sustainable industry, perfectly aligned with the United Nations' sustainability goals.
We invite you to join us for FMCE 2023 at the Masa Hotel in the vibrant city of Gaborone. We're thrilled to continue the tradition of knowledge exchange, collaboration, and ground-breaking discussions in our pursuit of a greener, more responsible FM industry. Your presence will make FMCE 2023 a transformative event for Africa's facilities management professionals. We eagerly await welcoming you!
FMCE (Facilities Management Conference and Exhibition) is incorporated in Botswana, Kenya and UK. We and our teams are hear to bring industry practitioners and leaders together to engage in knowledge exchange through the platform of knowledge exchange and exhibition of FM products and services.
As a sponsor for 2023 conference you qualify to list your business on the FMCE business directory page for free for a year and build the reputation of your business in the facilities management industry. Once registered you can sign post your clients to rate your services. This is a perfect way to stand out from the crowd and win more contracts. terms and conditions apply, subsequent years are subject to subscription payment. Offer subject to availability, enquire for more details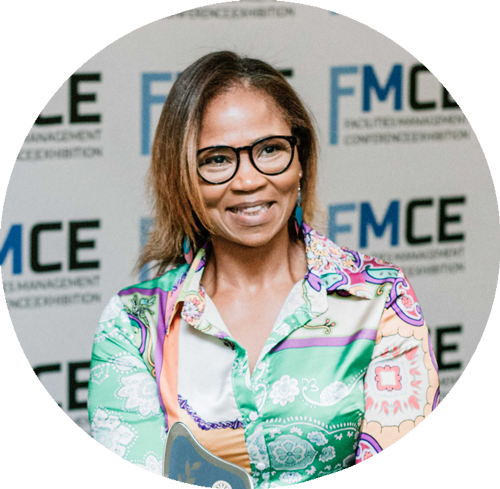 Maria Morapedi
Founder Director – FMCE
EuroFM Ambassador Botswana promote EuroFM initiatives locally. Support and disseminate EuroFM initiatives and activities.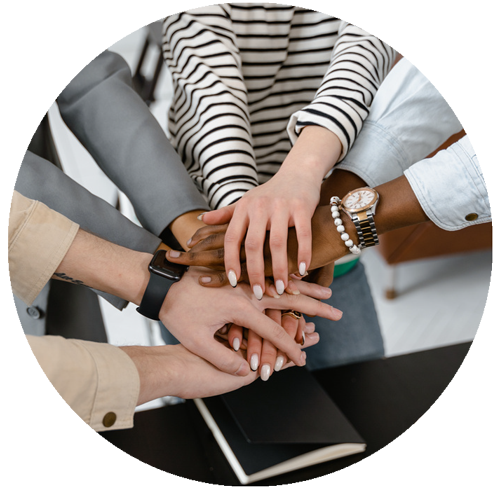 FMCE Team
Support & Beyond
FMCE Team comprises local and
international team members
Conference sponsors helped with ensuring the success of the FM conference events to date. We continue to count on your support to share best practice and grow the profession.
150+
Speakers from the world joined the hybrid events.
350+
Attendees from around the world!
40+
Sponsors for the event.