Complementary Access to
"Ratings By Clients"
.
We are excited to announce that all sponsors and exhibitors for the 2023 event will have complimentary access to our newly developed "Ratings by Clients" website for the first year only.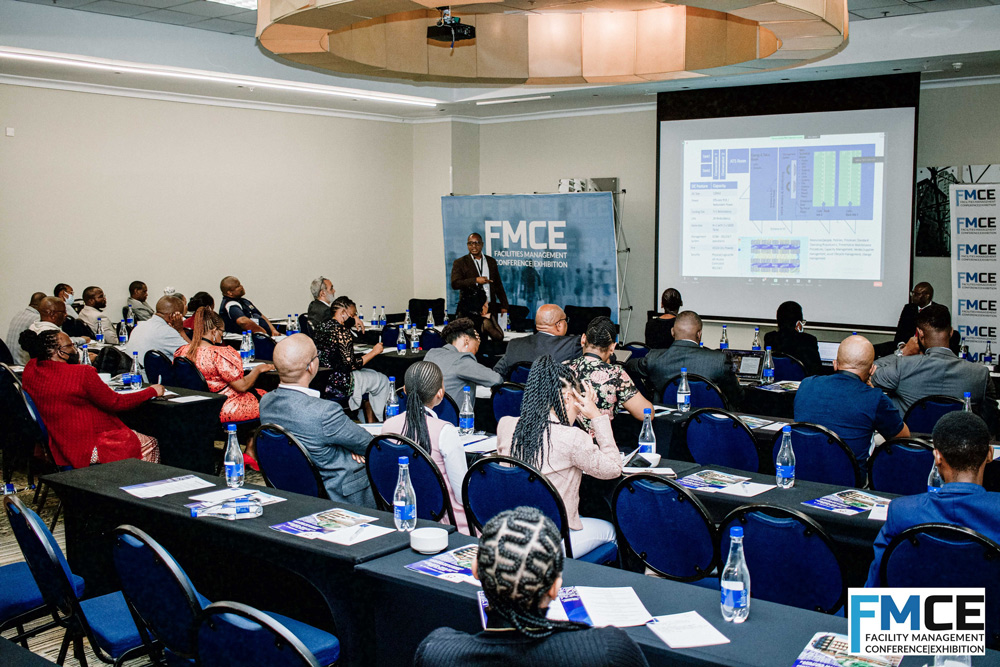 We are delighted to extend an invitation for you to partner with us at the 2023 Botswana FM Conference. As an event partner, you will have the unique opportunity to directly connect with FM professionals and offer them efficient FM service solutions. Your partnership holds tremendous potential to make a positive impact on both current service delivery and the future of the industry, positioning you as a provider of readily accessible solutions.
In line with the current market trends and forward-thinking approaches, we are seeking partners who can assist clients in developing and delivering their net zero objectives. We are also interested in collaborating with companies that can support businesses in creating workspaces that adapt to the changing dynamics of work while optimizing office space usage.
We value innovative and forward-thinking solutions, and we believe that your partnership can bring tremendous value to our event. Whether it's sourcing ground-breaking products, providing indispensable services, or integrating innovative and cost-efficient digital solutions to enhance productivity and drive value for clients, your expertise is highly sought after.
Additionally, we are keen to work with partners who generate employment opportunities, contributing to job creation and economic growth. If your organization offers upcycling solutions that drive waste management or services that have proven to deliver a strong return on investment for clients, we would be thrilled to have you on board.
By partnering with us, you will gain significant visibility and direct access to a targeted audience of FM professionals. You will have ample opportunities to engage with industry leaders, decision-makers, and potential clients, positioning your brand as a go-to resource. Your presence at the conference will enable you to showcase your innovative solutions and demonstrate how they can drive positive results for FM professionals.
We invite you to join us as an event partner for the 2023 Botswana FM Conference and be at the forefront of innovation and industry leadership. Let us work together to create a successful and impactful event that will benefit both our partners and the FM community. Please reach out to us to discuss partnership opportunities and how we can collaborate to make a difference in the facilities management industry.
Sponsor a topic and present your business offerings
Showcase your sustainable FM services or products
Showcase your sustainable FM services or products
Sponsorships are affordable
Set your business in front of potential clients
Opportunity to demonstrate business alignment to FM standards and ESGs
Give opportunity to students to attend the conference for free and develop their interest in the FM profession
Opportunity to share your organizational Corporate Social Responsibility- through social impact
Interested in partnering as an exhibitor?
Global Networking Professionals
The conference is relevant to:
Government departments

Local and international asset portfolio holders

Facilities managers, property and asset managers ,




engineers in M&E industry, health and safety




professionals, fire, cleaning, security, CCTV,




technology infrastructure planning

Work place management and staff welfare

Educational Establishments

Data Centre, Network and Cloud hosting




professionals

Client and customer service focused businesses

Waste management

Workplace management

Energy management

Water management



E

quipment manufacturers

Banking Sectors

P

arastatals

Policy makers

Environmentalists and practitioners

Utility companies

Aviation

Hospitality

Housing

Education / Hospital

Defence / Police




Retails and Industrial / Office / Mixed-use




development

S

ervice suppliers etc

Students

Public Procurement

Partnerships

Private sector and

public sector organisations